WORKSHOP
[22.09.2018] INTRO-Laser cutting training

When: September 22nd (10.00-13.00)
Where: Xinfab - Wuding West Rd. 1288, Room 302, DoArt Space, Jing'an District | Xinfab-静安区武定西路1288号302,DoArt Space
Price: 250RMB on AliPay (260RMB WeChat - Wechat charges us a fee)
Want to learn how to use XinFab's laser cutting machine and start creating?
Join us to this introduction training next Saturday the 22nd of September, and learn the basics on how to laser cut and engrave, save your files and set up the machine.
This training is designed to teach you the basics of how to use the laser cutting machine so that you can come to work to XinFab and DIY. We will mainly focus on the practical side of using the equipment rather than the design aspect.
This is a great beginning in using the machine for everyone who wants to become a new XinFabber!
Things you should bring:
-Laptop and charger
-Install previously Adobe Illustrator CC 2018 in your computer: DOWNLOAD TRIAL HERE
-Mouse (though not necessary, will make it easier when working with Illustrator)
-USB
-Your passion, curiosity and questions

Max: 8 students
///////////////////////////////////
WORKSHOP SCHEDULE
3hrs Workshop 10:00-13:00
PART 1 (1hr)
-Short intro to Adobe Illustrator
-We will provide you a template in .Ai to work with
-Personalize your template
-How to save your file and prepare it for laser cutting

PART 2 (2hrs)
-Intro to Laser cuttting
-Learn how XinFab laser cutter works
-Cut and engrave: we will do both tasks so that you learn how to do it by yourself

Extra info
-Course taught in English
-Minimum quorum to open the course: 3 students
-Includes material for tests

///////////////////////////////////
HOW TO SIGN UP
SIGN UP DEADLINE: FRIDAY, SEPTEMBER 21st (afternoon)
// ALIPAY (250 RMB):
transfer the workshop fee to [email protected] (please indicate your phone number on the payment details so we can contact you!)
// WECHAT (260 RMB - Wechat charges a fee)
Enter our shop with your phone via this QR code and proceed to payment with Wechat Wallet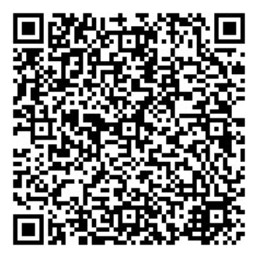 Questions? Send an email to [email protected].
///////////////////////////////////
想学习如何使用XinFab的激光切割机并开始创作?
请加入我们9月22日下周四的介绍培训,学习如何激光切割和雕刻,保存文件和设置机器的基础知识。
你应该带来的东西
-计算机和充电器
在计算机中安装以前的Adobe Illustrator CC 2018: DOWNLOAD TRIAL HERE
-鼠标(虽然没有必要,但在使用Illustrator时会更容易
-USB
-你的热情,好奇心和疑问


///////////////////////////////////
课程时间和日程安排
3小时工作坊10:00-13:00
第1步(1小时)
-Adobe Illustrator简介
-我们将为您提供.Ai中的模板
-个性化您的模板
-如何保存文件并准备激光切割

第2步(2小时)
-激光切割介绍
-了解XinFab激光切割机的工作原理
-切割和雕刻:我们将完成这两项任务,以便您自己学习如何做到这一点


///////////////////////////////////
注册截止日期:9月21日 星期五(下午)
_ALIPAY(250RMB):将研讨会费用转至[email protected](请在付款明细上注明您的姓名和电话号码,以便我们与您联系!)
_WECHAT (260 RMB - 微信收费):通过此QR码使用您的手机进入我们的商店,然后使用微信钱包付款