WORKSHOP
[07.07.2018] INTRO WORKSHOP: 3D Printing & Cura

When: July 7th (13.30-15.30)
Where: Xinfab - Wuding West Rd. 1288, Room 302, DoArt Space, Jing'an District | Xinfab-静安区武定西路1288号302,DoArt Space
Price: 175RMB on AliPay (185RMB WeChat - Wechat charges us a fee)
Join product designer and maker Danny Kuo at Xinfab next Saturday 7th of July to learn how to use XinFab's printers, setting up your model in CURA (we will use an opensource website to download a model and use it as an example) and then learn how to 3D print it!
This basic intro workshop will make you understand more about 3D printing and you will learn how to set up XinFab printers so that you can come and do it on your own next time!
Things you should bring:
-Laptop and charger
-Mouse (without it is not easy!)
-Install CURA version 3.3.1 in your laptop CURA
-Your passion, curiosity, and questions

Max: 7 students
///////////////////////////////////
WORKSHOP SCHEDULE
PART 1 - Introduction to FabLabs
-Digital Fabrication
-Rapid Prototyping

PART 2 - Introduction to 3D Printing
-3D printing technology, machines, softwares and materials for 3D printing, applications of 3D Printing
-Download a 3d model from Thingiverse

PART 3 - Introduction to CURA
-Introduction to CURA
-How to set up your model
-How to judge whether a model is printable or notA
-How to optimize the settings for higher quiality and faster prints
-Possible problems and solutions

PART 4 - 3D Print!
-3D print your model!*

*Because of time limitations and because we want each participant to print a model, we're going to follow the guidelines for the settings of your print that we will provide during the lesson.


///////////////////////////////////
HOW TO SIGN UP
SIGN UP DEADLINE: FRIDAY, JULY 6
// ALIPAY (175 RMB):
transfer the workshop fee to [email protected] (please indicate your phone number on the payment details so we can contact you!)
// WECHAT (185 RMB - Wechat charges a fee)
Enter our shop with your phone via this QR code and proceed to payment with Wechat Wallet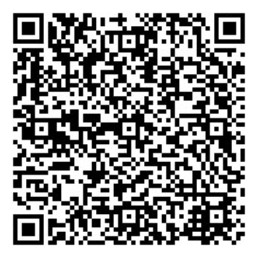 Questions? Send an email to [email protected].
///////////////////////////////////
ABOUT THE TEACHER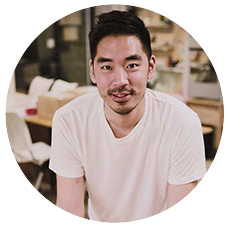 Danny Kuo is a Dutch designer based in Shanghai. He currently works at Opendesk/OpenMake and has been a passionate volunteer at Xinfab since 2015. As a designer, Danny is concerned about how technological progress is changing our reality. With conscious design thinking, Danny aims to improve lives through his products and offer something everyone can enjoy.
///////////////////////////////////
加入产品设计师和制造商Danny Kuo七月七号,通过Sketchup Make学习3D建模的基础知识(以及3D打印建模的优点),然后学习如何3D打印!
这个基本的介绍研workshop将让您更多地了解3D打印,并且您将学习如何设置XinFab打印机,以便您下次可以自己做!
你应该带的东西:
-笔记本电脑及其充电器
-滑鼠 (不带滑鼠,就真不容易!)
-请先安装好Cura(version 3.3.1) 软件(下载地址: CURA DOWNLOAD )
-你的热情、好奇心和问题)


///////////////////////////////////
研讨会日程安排(13.30-15.30)
第1步:FabLabs简介
-数字制造
-快速原型

第2步:3D打印简介
-3D打印技术,3D打印机器,软件和材料,3D打印应用
-从Thingiverse下载3D模型

第3步:介绍CURA
-CURA简介
-如何设置你的模型
-如何判断一个模型是否可打印
-如何优化更高质量和更快打印的设置
-可能的问题和解决方案

第4步:3D打印!
-3D打印您的模型!*

*由于时间限制,并且我们希望每个参与者打印一个模型,因此我们将按照我们在课程中提供的打印设置指南进行操作。
///////////////////////////////////
注册截止日期:7月06日(星期五):
_ALIPAY(175RMB):将研讨会费用转至[email protected](请在付款明细上注明您的姓名和电话号码,以便我们与您联系!)
_WECHAT (185 RMB - 微信收费):通过此QR码使用您的手机进入我们的商店,然后使用微信钱包付款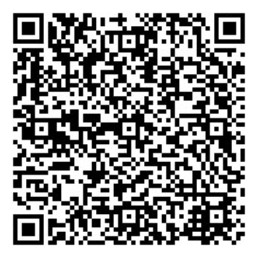 ///////////////////////////////////
关于Danny Kuo
Danny Kuo是一位上海的荷兰设计师。 他目前在Opendesk/OpenMake(开桌)工作,自2015年以来一直是Xinfab的一个热情的志愿者。
作为设计师,Danny关注技术进步如何改变我们的现实。 有了有意识的设计思维,丹尼旨在通过他的产品改善生活,并提供每个人都可以享受的东西。