WORKSHOP
LEARN HOW TO LASER ENGRAVE ANY IMAGE! MAKE YOUR PERSONALIZED NOTEBOOK COVER - ENGLISH ONLY


When:Saturday, July 8, from 10am to 1:30pm
Where: Xinfab - 665,Changhua Road, Jing'an District, Shanghai (DT Space)
Price: 200 RMB (3,5 hours workshop)
Join designer Pamela for this workshop where you will learn how to engrave any image you want using our laser. This time you will engrave on a notebook you will then take home with you, but the technique you will learn can actually be used to engrave on other materials or even just transform, for example, a hand drawing you made into a digital one.
You will learn the basics of Adobe Illustrator, a powerful 2D design software with which we will show you how to take any image and transform it into a vector image: one that doesn't lose quality and can be used for engraving but also for posters, videos and many other things. Then you'll learn how to use Xinfab's laser cutter and take home a notebook with your personalized cover.
Things you should bring:
// Your laptop, charger and a mouse (you will have a hard time without a mouse)
// Please install Adobe Illustrator (Trial version is OK)
// Your passion, curiosity, and questions
Price includes:
// Your notebook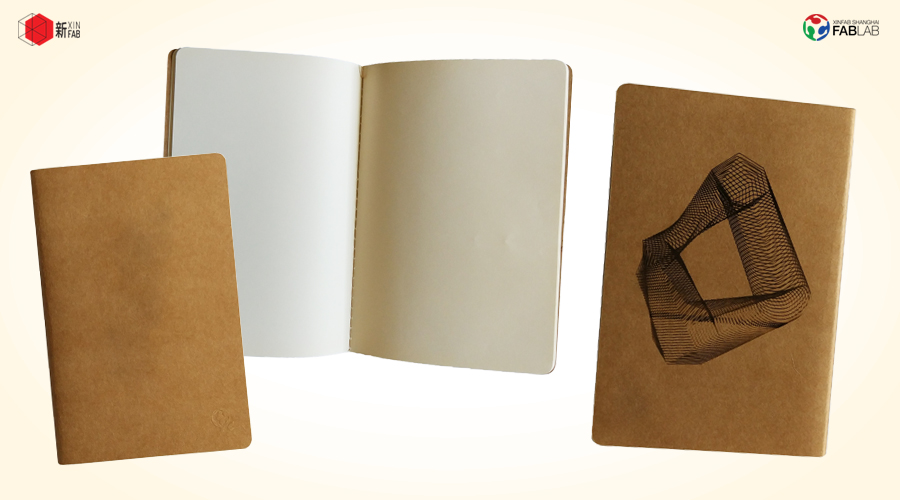 WORKSHOP SCHEDULE
// STEP 1: ILLUSTRATOR
_Introduction to Illustrator
_Basic commands, how to make different shapes
_Transforming any image into vectors
// STEP 2: LASER CUTTER
_Introduction to laser cutting and engraving
_Learn how to use Xinfab's laser cutter
_Engrave your notebook cover
///////////////////////////////////
HOW TO SIGN UP
// Alipay
Transfer the workshop fee to [email protected] (please indicate your phone number on the payment details so we can contact you!)
Questions? Can't pay via Alipay? Send an email to [email protected].
///////////////////////////////////
ABOUT THE TEACHER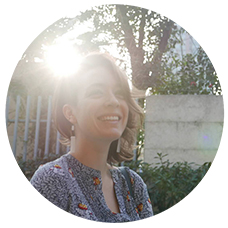 Pamela Martello is a Mexican jewelry designer who has been creating original and stylish designs in Shanghai for the past 4 years. Jewelry is Pamela's true love, but she is always experimenting in other fields related to design where she finds inspiration for her creations – digital fabrication is no exception. For Pamela, travelling, exploring, and living in different places offers a constant stream of stimulus for new ideas (plus a little fantasy too).